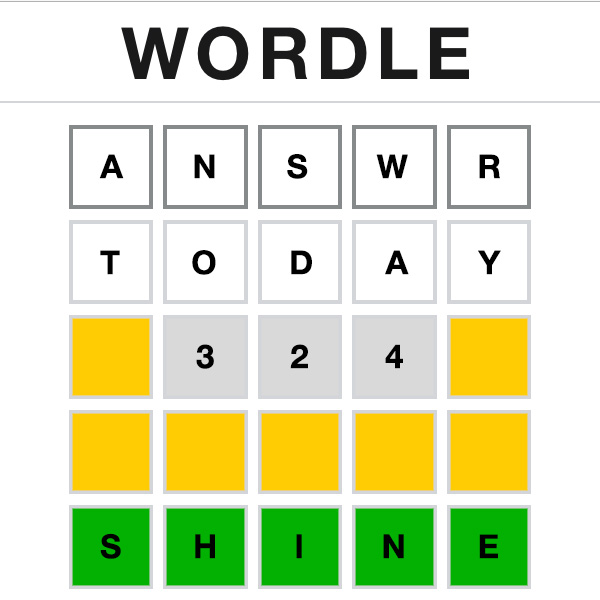 Wordle Answer Today 324
SHINE
Today's word is SHINE.  At some point today NYT changed the answer from its original answer FETUS to SHINE.  Most likely because of the current situation in the US that is in the news.  Here is the old info:
FETUS
Today's word is FETUS.
FETUS noun an unborn or unhatched vertebrate in the later stages of development showing the main recognizable features of the mature animal.