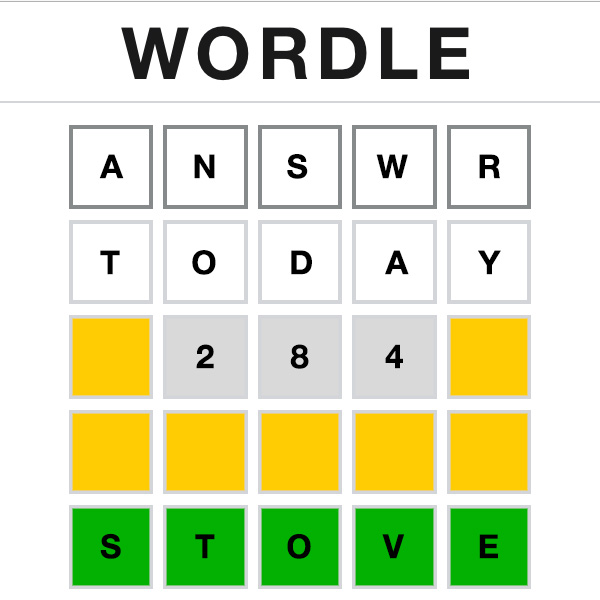 Wordle Answer Today 284
STOVE
Today's word is STOVE.
STOVE noun any heating apparatus; a kitchen appliance used for cooking food.
Wordle 284 News
If you're confused about today's puzzle, Wordle 284 for March 30, 2022, there are two different answers.  At some point this morning, they removed the word HARRY as the answer and skipped to tomorrow's puzzle.  Possibly because people didn't understand that harry is an actual word and not just a name.  We have updated the site with the current answer, but if you started earlier and still have the old puzzle loaded, your answer is HARRY.
If you have questions, feel free to use the comment section at the bottom of this post. You can share you scores in the comments section or chat about the puzzles there too!  Thanks for visiting our site.